Foot ball Player Change Display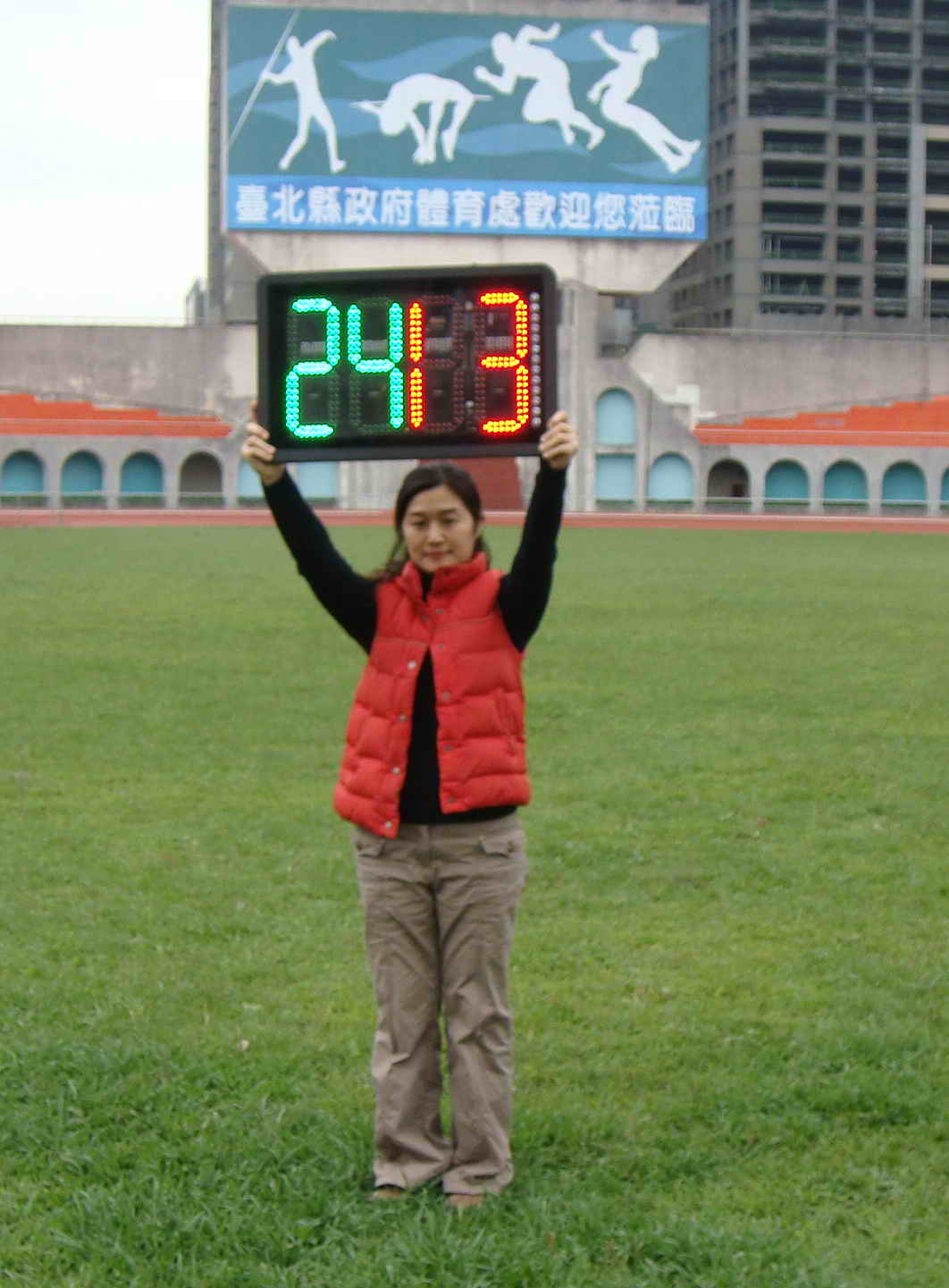 Product ID: SDC-10GR
Specifications:
- CASE SIZE: 60(W) X 38(H) X 3.5(D) cm
- Character size: 26(H) X 10(W) cm
- WEIGHT 2.7 KG
- 150 Meters READ ABILITY
- Count down timer
- BATTERY(LI-ION 2AH), 60 minutes continue use.
Better switch off when not use. Rechargeable battery, charger included.
- Display GREEN(in) on top and RED(out) on bottom
- MICRO PROCESSOR DESIGN, EASY TO USE
Features:
5.
Charge more than 3 hours before using, the unit will stop charging automatically when full charged



Operation:
1.
Power on the switch
2.
Press "In" number then "Out" number and press "CALL" to flashing number
3.
Press "RST" you may change the number again.
4.
Press "FUN" button will allow you to enter blank digit, for example " 4" to display 4 minutes extra after 90 minutes game time is over.