Basketball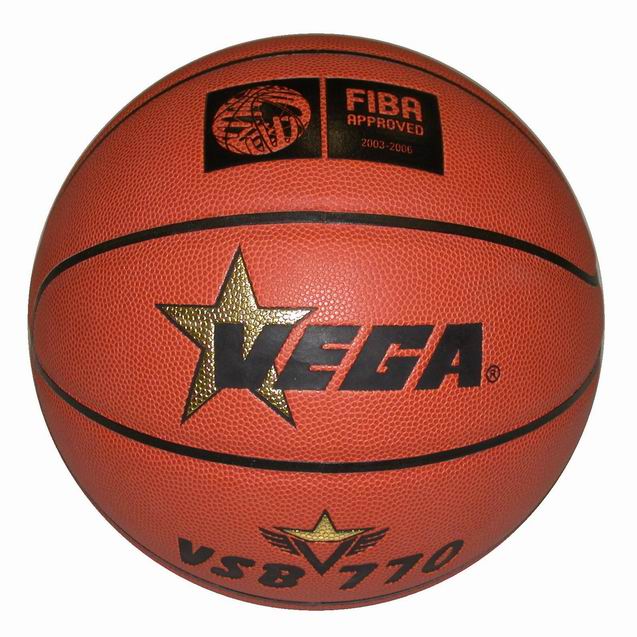 Product ID: VSB770
It is approved by FIBA 2003-2006. It is also professional match ball. The composite PU material which is used for production is made of the composition taken from the best modern synthetic materials. In addition the durable nylon "machine" wound with the unique VEGA winding process offers an ideal shape and very long durability.
Three years as Official Game Ball of All Stars Game in Poland and once as Official Game Ball of All Stars Women Game in Poland.
Specifications:
Material: composite PU material
Butyl bladder.
Official size: 7 (also available in sizes 6 and 5)
Official weight.
Perfect grip.
Very strong nylon wound assuring ideal shape and long durability.
For VSB770, we can develop same quality ball without this FIBA approval logo.
Features:
VEGA brand.
Commitment in performance, product design, and market value.
Capacity to manufacture performance & quality meeting FIBA standards.
See more complete detail
| Item No. | Size | Panel Material | Color |
| --- | --- | --- | --- |
| VSB770 | 7 | Composite PU | Brown |
Order Information:
Minimum Order: $6,000 per shipment. Below that, a handling fee, $200 will be charged.
OEM/ODM Product, Branded Product, Buyer's Label Offered
FOB: Bangkok, Thailand, Xiamen